The Moon Prince and The Sea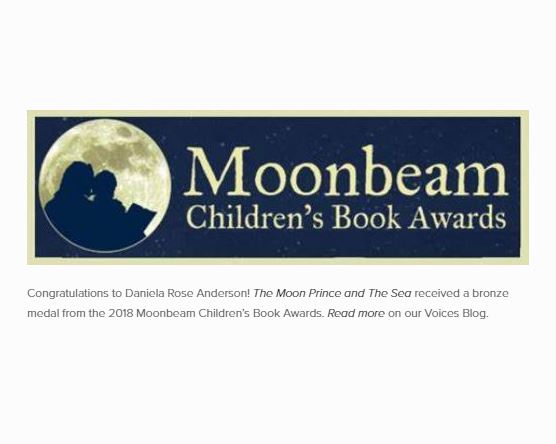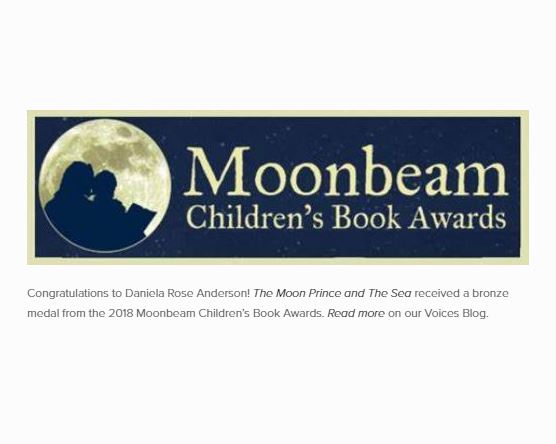 The Moon Prince and The Sea
2018 Moonbeam Children's Book Awards Winner. Bronze medal in the "Health Issues" category.
Paperback edition available NOW! Featuring revised content in 11 x 8.5 format with glossy cover.
The Moon Prince and The Sea is based on the true story of a bond formed across an ocean between two children with terminal illnesses. In a hospital in India, Sumit is surrounded by children who call the hospital their home; in a hospital in America, Marina is surrounded by her loving family and friends. The book is named for Sumit, the moon prince, who paints a map of two moons that the children will later find on their adventure, and Marina, whose name means "of the sea." The pair embarks on a magical adventure that raises questions about love, life, and death in a manner designed to be accessible to and comforting for children and families. This book is intended for children and families experiencing sickness, grief, or loss, and for any child who is curious about these topics. Written in memory of Sumit and Marina, the author's royalties from The Moon Prince and The Sea will support children and families in South Side Chicago through organizations whose purposes are tied to the book's themes of health, hospitalization, and bereavement.
Praise for The Moon Prince and The Sea:
Illness, tragedy and sadness do not respect boundaries of culture, national borders, age, or gender. The strength to cope with and understand terrible things, though filtered by culture and personal factors, is universally needed. The stories of Sumit and Marina—evocatively illustrated and tenderly told by Daniela Rose Anderson—show people of all ages that we are together in our struggles. And through shared experience, either in person, or in a ship that sails on moonbeams, we can make the journey a bit easier. —Richard Stone, MD, Director, Adult Leukemia Program, Dana-Farber Cancer Institute
Daniela Anderson's vivid and evocative watercolors infuse a story of illness and pain with hope and magic that can fill even the saddest hearts with peace. For families, and especially children, who are plunged into the inexplicable world of medicine and disease, this book is a real gem. And for those of us in healthcare, all too familiar with the stories of children like Marina and Sumit, our lives are enriched by the loving journey on which Anderson takes us. —Vivian S. Lee, MD, PhD, MBA, Dean, University of Utah School of Medicine, CEO University of Utah Health Care, and author of Cardiovascular MR Imaging (LWW 2005)
This thoughtfully illustrated story reminds us that the loss of a child is profound and that the ravages of disease are cross-cultural. And yet, even in these tragedies, hope is ever present, beauty shines forth, and love is boundless. —D. Micah Hester, PhD, Chief, Division of Medical Humanities at the University of Arkansas for Medical Sciences, clinical ethicist at Arkansas Children's Hospital, and co-author of Guidance for Healthcare Ethics Committees (Cambridge Medicine, 2012)
Beautifully illustrated and with simple, lyrical prose, this first, very personal, children's book by Daniela Rose Anderson approaches sickness and death in a way that embraces even the youngest of readers. The story about friendship, compassion, and faith is sure to bring comfort and understanding to patients and their families during the most difficult of human experiences. —Richard I Levin MD, President, The Arnold P. Gold Foundation (working to instill a culture of respect, dignity, and compassion for patients and healthcare professionals), and author of The Keeper of the Stories: Tales from a Life in Medicine (Xlibris US, 2015)