The President Next Door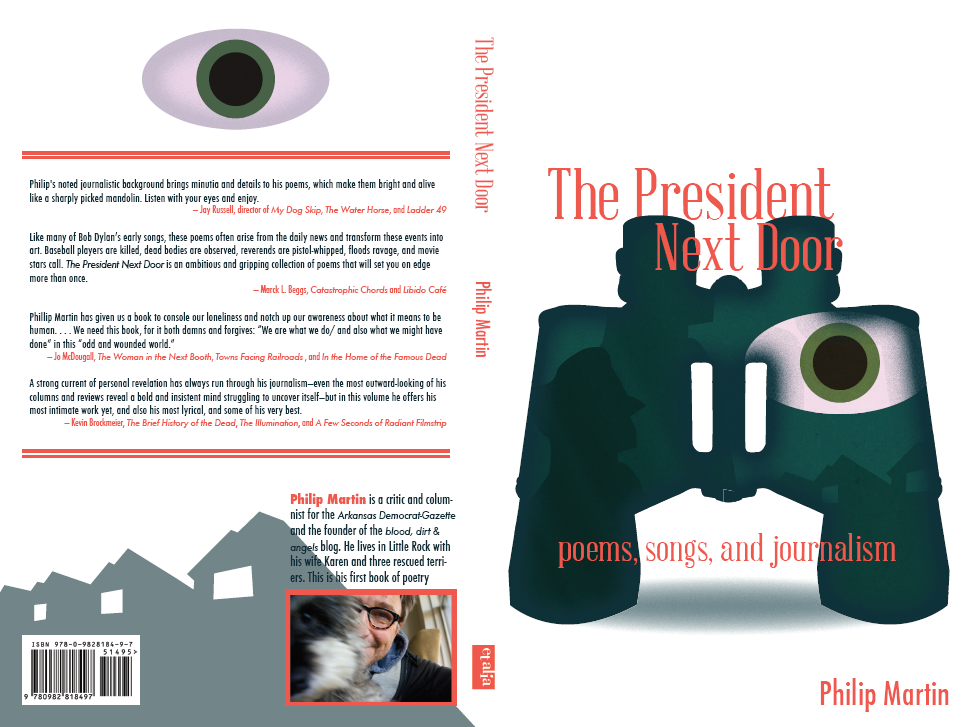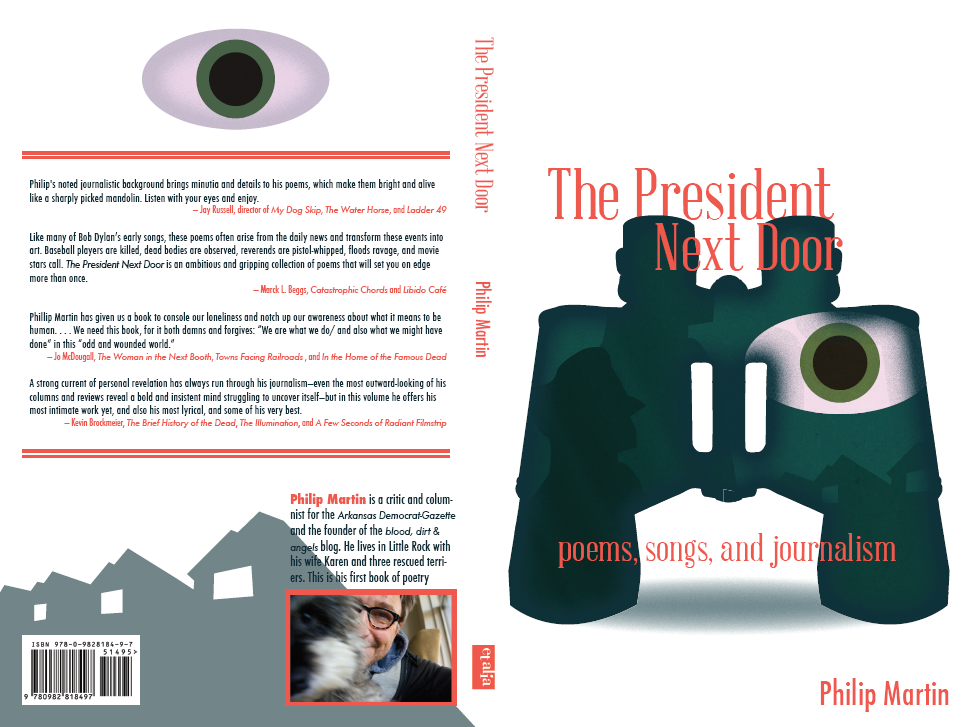 The President Next Door
Philip's noted journalistic background brings minutia and details to his poems, which make them bright and alive like a sharply picked mandolin. Listen with your eyes and enjoy.
— Jay Russell, director of My Dog Skip, The Water Horse, and Ladder 49
Like many of Bob Dylan's early songs, these poems often arise from the daily news and transform these events into art. Baseball players are killed, dead bodies are observed, reverends are pistol-whipped, floods ravage, and movie stars call. The President Next Door is an ambitious and gripping collection of poems that will set you on edge more than once.
— Marck L. Beggs, Catastrophic Chords and Libido Café
Phillip Martin has given us a book to console our loneliness and notch up our awareness about what it means to be human. . . . We need this book, for it both damns and forgives: "We are what we do/ and also what we might have done" in this "odd and wounded world."
— Jo McDougall, The Woman in the Next Booth, Towns Facing Railroads, and In the Home of the Famous Dead
A strong current of personal revelation has always run through his journalism—even the most outward-looking of his columns and reviews reveal a bold and insistent mind struggling to uncover itself—but in this volume he offers his most intimate work yet, and also his most lyrical, and some of his very best.
— Kevin Brockmeier The Brief History of the Dead, The Illumination, and A Few Seconds of Radiant Filmstrip