Scars: An Anthology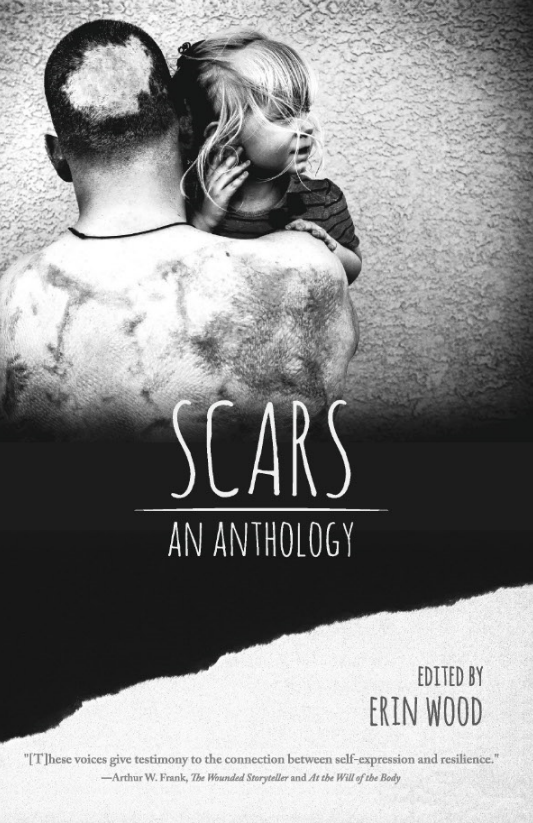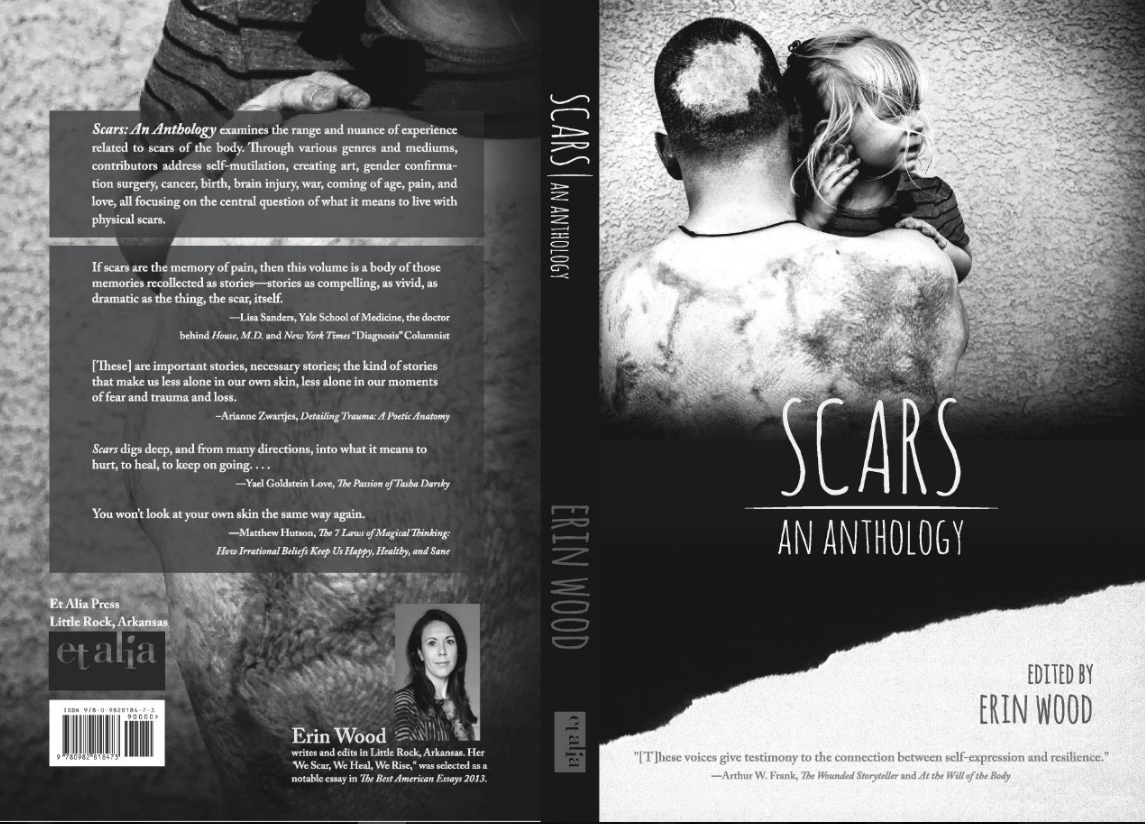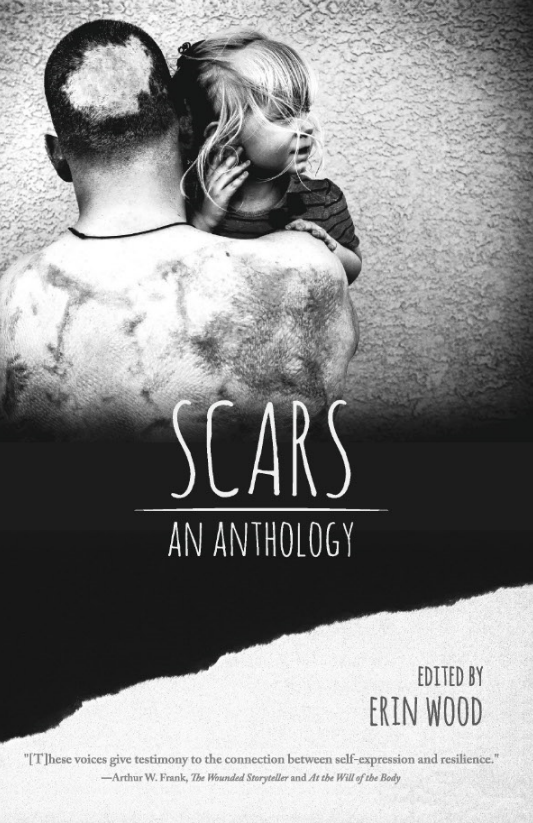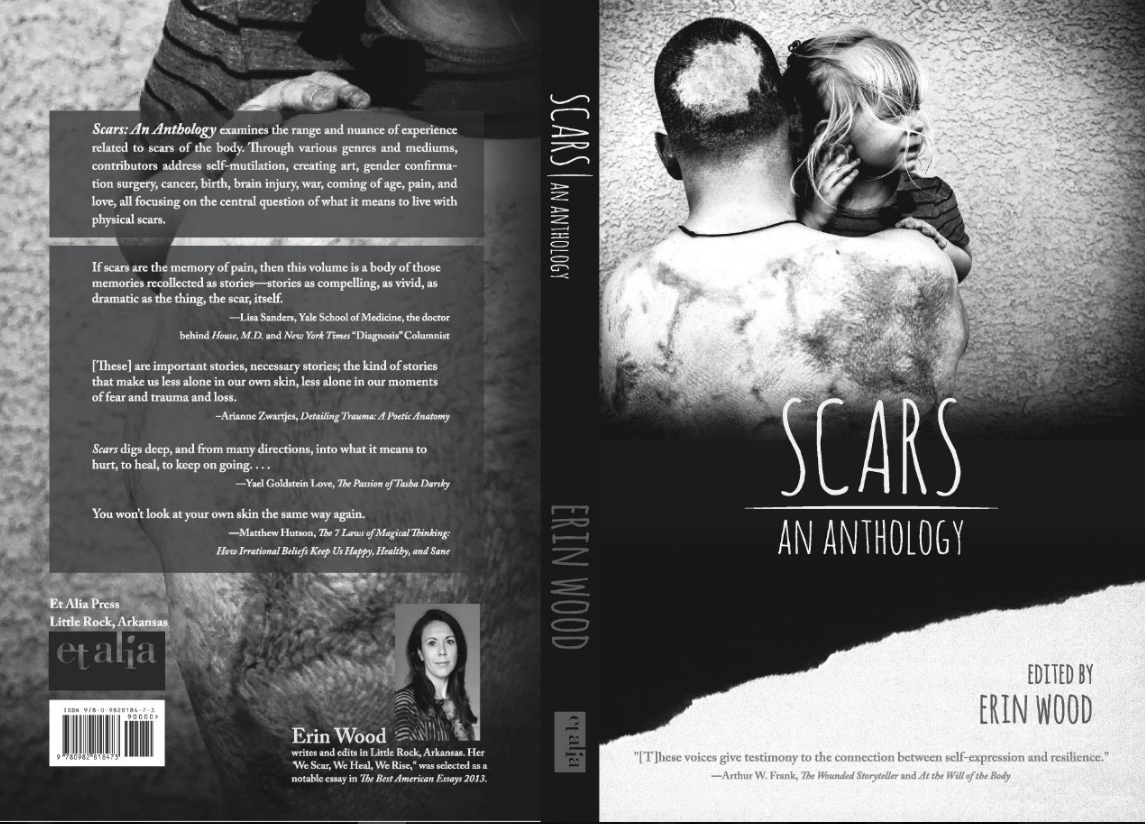 Scars: An Anthology
Scars: An Anthology examines the range and nuance of experience related to scars of the body. Through various genres and mediums, forty contributors address self-mutilation, creating art, gender confirmation surgery, cancer, birth, brain injury, war, coming of age, pain, and love, all focusing on the central question of what it means to live with physical scars.
If scars are the memory of pain, then this volume is a body of those memories recollected as stories—stories as compelling, as vivid, as dramatic as the thing, the scar, itself."
—Lisa Sanders, Yale School of Medicine, the doctor behind House, M.D. and New York Times "Diagnosis" Columnist
These] are important stories, necessary stories; the kind of stories that make us less alone in our own skin, less alone in our moments of fear and trauma and loss.
—Arianne Zwartjes, Detailing Trauma: A Poetic Anatomy
Each voice seeks to make sense of visible, tactile memories of pain, claiming scars as essential to the person they have become. Collectively, these voices give testimony to the connection between self-expression and resilience.
—Arthur W. Frank, The Wounded Storyteller and At the Will of the Body
Scars digs deep, and from many directions, into what it means to hurt, to heal, to keep on going. . . .
—Yael Goldstein Love, The Passion of Tasha Darsky
You won't look at your own skin the same way again.
—Matthew Hutson, The 7 Laws of Magical Thinking: How Irrational Beliefs Keep Us Happy, Healthy, and Sane